How To Increase Your Business By 20-40%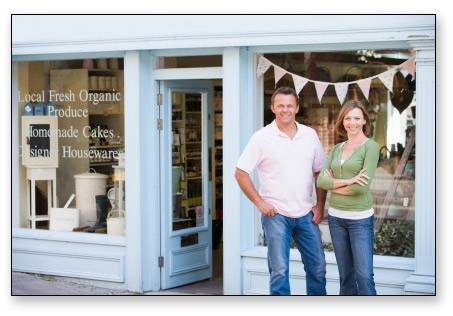 No matter what kind of business you have, it most likely runs on new customers. And one of the smartest and most cost effective ways to reach those customers is by going where they already are looking for help and putting your offer in front of them.
It's no secret that most people search the web when looking for solutions to their problems. But if you want people to find your website when doing a search online, you need to be on the very 1st page of the search results.
Studies show that 94% of people who do a Google web search will only click on results on the 1st page. That means that if your website is on the 2nd page...or any deeper in the search results, you'll hardly get anyone viewing your website at all.
Most people think that getting to the top of the search engines means paying top dollar for clicks or handing over thousands of dollars to an SEO company...but there's one tiny secret most people don't know about.
And it's called "Web Video".
Web video is an affordable, yet highly engaging way to showcase your products and services, connect with customers and grow your business.
It dominates the internet, claiming over 90% of web traffic....
Displaying your products with video can increase sales by as 20-40% and visitors who view product videos are 85% more likely to buy compared to those who don't view a video. But, video isn't just a sales boosting tool.
The search engines LOVE video and if you know what you're doing, your video can be on the first page of the search results in as little as 30 minutes.
And that's where we come in....
We specialize in creating web videos for businesses just like yours... and we're pretty good at it too.
We offer many different web video packages to fit any size business and budget and can create videos that help you claim your spot at the top of the search results. Which means more eyes on your business.
So, if you want to increase sales, web video is the quickest and most cost effective way to drive traffic to your business or service.
Contact us today to find out how we can put web video to work for your business!
Web video is a very powerful marketing tool for all types of local businesses, including:
Auto Detailing
Auto Glass Repair
Auto Mechanic
Bakery
Cleaning Service
Fitness Centers & Personal Trainers
Local Banks & Credit Unions
Chiropractors
Coffee Shops
Dentists
Doctors Offices
Grocery Stores and Farmers Markets
Hair Salons
Heating & Air Conditioning Services
Landscapers & Lawn Care Services
Legal Services & Lawyers
Massage Therapists
Night Clubs
Pet Groomers
Pizza Restaurants
Plumbers
Photographers
Public Service
Real Estate Agents
Restaurants
Transportation Services
Veterinarians
And many other local businesses like yours.
Video Marketing

Website Design

SEO
We specialize in professionally produced, high quality web videos, animated promo videos, salesletter videos, animated explainer videos, sketch videos and product or service videos for your business or service at affordable prices.
We can design a high quality, responsive website for your business or service that will showcase your products or services to the world and help you get more customers and keep them.
What People Are Saying About P1 Digital Marketing
Dr. Michael Sulack, Sulack Chiropractic

"Mike Wilson has changed the way we approach internet advertising – and it has really paid off. After "going it alone" with a basic business-card-like website for about 10 years – Mike demonstrated how being on page 1 of Google searches can actually bring in more business – not just empty leads.  Not only did he publish a functional website for my business – he provides ongoing support and content to keep new business coming in the front door.  Even our standard referral clients venture to the internet to check us out – and thanks to Mike Wilson, it doesn't feel like a stagnant, once-published and forgotten website."
Alicia Bausley, CFO/Vice President,
Bausley & Associates, Inc.

"It's exciting to see that in a world where there are 400 million websites on the Internet, ours is already ranking at 7.5 million and that's just within the last six weeks. Thank you for your attention to details, customer service, and affordable rates. You have been an absolute pleasure to work with. We look forward to having you as our 'official' certified webmaster for our business."
Christine Penchuk, Search Strategy Marketing

"Mike has served as a wonderful mentor and guide to me since the beginning of my Internet marketing career. He has a breadth and depth of the online marketing industry that can only come from experience. It is clear that Mike wants to make a difference in people's business lives; he truly desires to see people succeed."
Joyce Edwards, LAc, MSOM,
Point Flow Acupuncture

"I met Mike through a referral from a good friend.  I was stuck on building my website and needed some help.  My knowledge of web design was very  limited and Mike took the time to explain what I needed to do.  Other parts of my website design problems were quickly fixed by him.  I am so happy to have met Mike and look forward to working with him more as I expand my online marketing.  He is a true southern gentleman, a rare find in today's world."
Senior Pastor William Dennis Sharp,
Knoxville Vineyard Family Life Worship Center

"Having Mike Wilson as our Webmaster for Knoxville Vineyard Family Life Worship Center has been a godsend! We were clueless about what to do or how to do it. Mike is a consummate professional. He knew exactly what to, he provided direction without ever being pushy or impatient, and his work was always timely and done with the greatest attention to detail."